Akebono Vs BMW OEM: Which Brake Pad is the Top-Tier?
To reduce friction at the least level, a brake pad really comes in handy. But among the vast collections, it's tiring and challenging to pick the right one, especially while comparing aftermarket and OEM brake pads. 
In the comparison of Akebono vs BMW OEM, several differences can be noticeable around their types. Besides, Akebono is relatively cheaper than the BMW OEM for being an aftermarket product. They also have dissimilarities in their characteristics and lifespan. 
Along with a detailed discussion of their differences, I'll share my personal view on which brake pad can make a good deal with your car.
Quick Overview of Akebono 
In the field of manufacturing aftermarket products, especially brake pads, Akebono stands head and shoulders above the rest! It has been producing tons of quality pads for 90 years and gaining extensive popularity day by day.
In fact, most of its brake pads deserve to earn gold standards, thanks to the superior power, innovative braking, and improved pad life! 
Most of the Akebono brake pad's users claimed they enjoyed a precise and smooth riding experience, the credit goes to its efficient ceramic friction technology! And last but not least, Akebono is comparatively budget-friendly. 
Quick Overview of BMW OEM
As we believe, BMW is a premium brand. This is why it tends to serve OEM (Original Equipment Manufacturer) products instead of Aftermarket products. Each of its brake pads is manufactured by BMW's car manufacturer so precisely and perfectly!
And that's what makes the BMW OEM relatively more expensive than the Akebono's aftermarket brake pads. Their pad items mainly consist of two types, including organic and ceramic compounds to be versatile. 
What's more? BMW OEM brake pads can smoothly last longer for their enhanced build quality. Alongside the durability, they ensure heavy-duty functionality, quiet performance, and a smoother braking experience as well. 
Akebono vs BMW OEM: Quick Comparison Chart
Here, I've shortlisted the differences between the Akebono and BMW OEM in this comparison chart, have a look –
| | | |
| --- | --- | --- |
| Specifications | Akebono | BMW OEM |
| Types of pads | Ceramic | Ceramic, Organic, and Semi Metallic |
| Average Lifespan | 30,000-70,000 Miles | 40,000-65,000 Miles  |
| Unique Feature | Ceramic Friction Technology | Ultra-low Dust, Extended Rotor Life |
| Range of Price | Inexpensive | Slightly Expensive |
What are the Differences between Akebono and BMW OEM? 
Based on your needs, requirements, and budget, it's pretty tough to decide which one is ideal for you. And I guess the quick overviews won't be sufficient to help you out with that. 
That's why here, I've come up with a discussion on their noticeable differences so that you can differentiate them with ease. Let's dive in –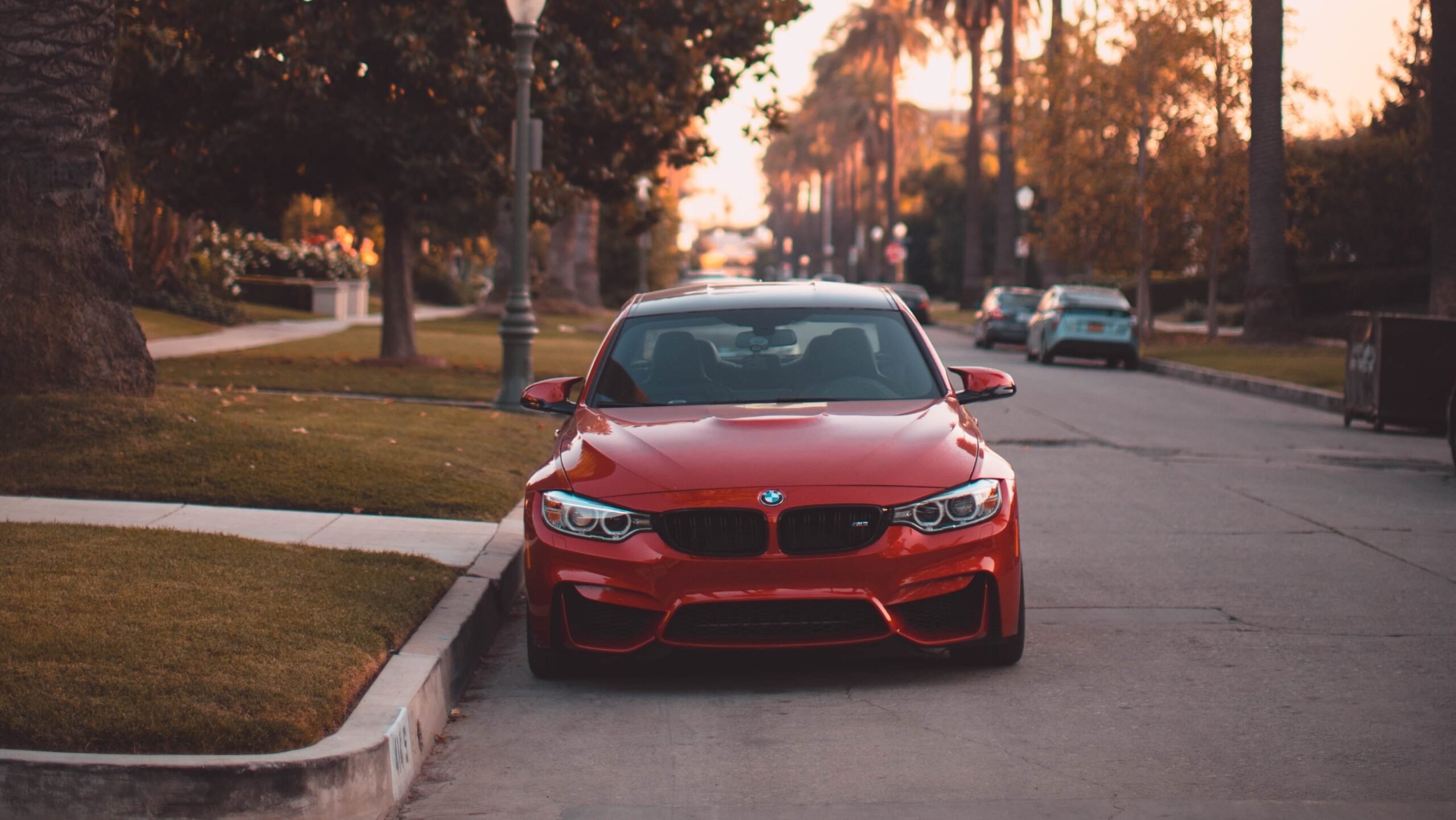 1. Types of Pads
Basically, a typical brake pad may come with 3 individual types, including ceramic, organic, and semi-metallic. Each serves its unique characteristics, features, pros, and cons. 
Let's say a ceramic brake pad is relatively durable and denser, despite having subtle copper fibers. Semi-metallic pads, on the other hand, combine metal, copper, steel, and iron for strong braking. 
Lastly, organic pads consist of carbon, rubber, fiberglass, and such things as primary materials to ensure smooth driving over dry surfaces. 
So here, I'd say the BMW OEM is one step forward as it offers two variants of brake pads: both organic and ceramic. In contrast, the Akebono aftermarket brake pads are mostly made with ceramic pads only. 
2. Difference in Characteristics 
Even though both Akebono and BMW OEM are effective in their own ways, they aren't prone to serve the same advantages in every aspect! Especially, several differences can be noticeable in their characteristics.
For instance, Akebono aftermarket brake pads tend to offer adequate pedal modulation, consistency in braking, a short range of stopping distance, and enhanced rotor life. 
Moreover, its unique ceramic friction technology lets you have a smooth riding experience under extreme heat. 
On the flip side, BMW OEM doesn't produce that much dust compared to the Akebono. Besides, its innovative technology confirms quieter braking and less wiring. 
But unlike the Akebono, BMW might lose its efficiency of friction from time to time, especially in excess heating. 
3. Price Range 
Here comes the "last but not least" part! I believe that anybody can differentiate them during price comparison. Because aftermarket products mostly come in an inexpensive range, the Akebono brake pads are no exception! 
Whereas BMW OEM is known to be high-end for being premium. That's why you may have to pay through your nose to get any of its brake pad models. 
BMW Z3 Vs Z4: Which One Is the Worth Investment?
BMW 2002 vs BMW 1600: What's The Difference?
Frequently Asked Questions 
So, are you in search of more queries regarding the BMW OEM vs Akebono? Well, let me share some questions and answers about them often asked by customers and automotive enthusiasts: 
Where can I find the most reliable aftermarket brake pads for Akebono?
Wave off your worries aside as Akebono has its own official website named "Akebonobrakes." Right there, you can find the most reliable aftermarket brake pads coming in different models, styles, and characteristics based on customers' preferences. 
Is it worth spending on the BMW OEM brake pads? 
Of course! In fact, BMW OEM brake pads stand toppers for their impressive quality and optimal longevity. More importantly, it doesn't create that much dust, allowing you to keep on driving without a mess! So overall, spending on its brake pads is worth the investment. 
How long do Akebono aftermarket brake pads last? 
Basically, the longevity of aftermarket products varies from model to model. But as a general rule, an average Akebono brake pad can stand for 30,000-70,000 miles at a stretch. Some ultra-premium brake pads may last a bit longer. 
How many miles can I go with traditional BMW OEM brake pads?
Just like the aftermarket pads, BMW OEM brake pads also come in a lot of different models. So, their longevity equally varies. But generally, 40,000-65000 miles is considered the average range you can go with them. 
BMW OEM vs Akebono: Who Wins the Deal?
According to my personal view, there is no single winner in this battle because each serves different benefits and characteristics. For those who prefer variations, BMW OEM brake pads can be suitable as they come in 3 different types (e.g. ceramic, organic, and semi-metallic) to choose from. 
On top of that, it's been known for producing less dust, quieter performance, and longer lifespan. But the cost of BMW pads may hurt your pocket! 
In such a case, if you can't spend a fortune, go with Akebono aftermarket pads without any worries. Despite being relatively inexpensive, they ensure short ranges of stopping distance, innovative braking, and ceramic friction technology. 
Now, it becomes easier to decide which brake pad is ideal for your car, isn't it?