4 BMW X5 Hybrid Charging Options That You Should Know
Struggling to find the best charging options for your BMW X5? BMW ensures you can charge your car in multiple ways. Having knowledge of the charging methods is a must for BMW owners to have a stress-free charging experience.
You can charge your car at home and workplace using a three-pin charger and charging wall box. Additionally,  you can make the best use of BMW charging stations in different locations on the roads. Plus, you can charge your car while driving as well.
In this article, I take you through the charging options of the BMW X5 hybrid. And ultimately, this will aid you in eliminating your worries in respect of charging your car. So, read the blog until the last word.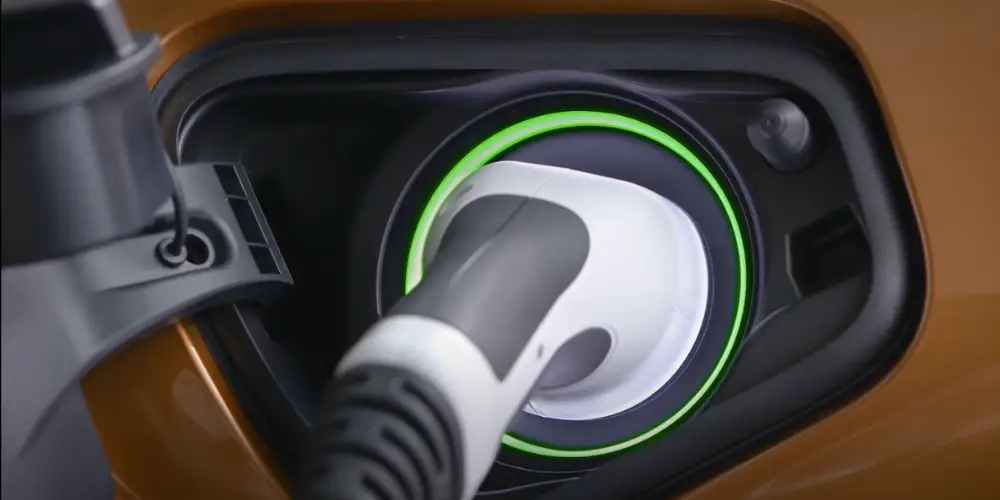 BMW X5 Hybrid Charging Options
As you've already come through, you can have a bunch of options to charge your BMW X5 Hybrid. Now, the option you choose depends on some circumstances. I share the overview of all the available BMW X5 Hybrid charging alternatives I have experienced.
Option 1: Charge Your BMW X5 at Home
Yes, you can efficiently charge your BMW X5 at home. All you need is a standard charging cable and a home-plugged socket with an approved current. Moreover, BMW has made things a lot easier for X5 Hybrid owners. 
Do you wonder how? 
You can now purchase a BMW charging wall box, which I did, and place it anywhere at home. Then? Just plug the standard cable with the wall box and your car, and you're all set. Let the car be charged for a few hours. 
Let's look at the table that shows the approximate charging time of the BMW X5 Hybrid. 
BMW has 3 levels of charging options. These are level 1, level 2, and level 3. And you chose the charging level based on your need.
Level 1: 12-14 hours to charge completely from 0%-100%. (120v battery)
Level 2: 4-5 hours to charge completely 0%-100%. (240v)
Level 3/DC fast charging: 30 minutes to charge 10%-80%. (480v)
Now, let's know how much time it might take to charge your BMW X5 Hybrid at home with level 2 charging.
| | | | |
| --- | --- | --- | --- |
| Charge Rate (empty to full) | Battery | Charging time | Range |
| 3-pin plug | 120v | 11 hours | 5 miles/hour |
| 3.6kW | 240v | 7 hours | 8 miles/hour |
| 7 kW | 240v | 7 hours | 8 miles/hour, |
However, if you use a wall box instead of the traditional socket, you can charge your BMW X5 Hybrid faster. It will then take around 2.5 to charge your car with 7.4 kW. 
Read Also>>7 Causes & Fix For BMW X3 Drivetrain Malfunction
Option 2: Public Charging Points
BMW has a wide range of charging networks. The company has 427,959 charging points in 29 countries. So, drive your car to the charging point whenever you need to. You can search for the nearest charging points from the navigation dashboard in your car. 
However, you need a 'ChargeNow' card to charge your BMW at the charging service point. The card should then be used to authenticate yourself at the charging point.
| | | | |
| --- | --- | --- | --- |
| Charge Rate (empty to full) | Battery | Charging time | Range |
| 7kW | 240v  | 7 hours | 8 miles/hour |
| 22kW | 240v | 7 hours | 8 miles/hour |
Option 3: Charge Your BMW X5 Hybrid in Your Workplace
This is more like charging your BMW X5 at your home. You can charge your car if there is a charging socket at your workplace. In addition, the BMW wall box can also come into play in this case. Moreover, you don't need to be near the car while charging. 
You can control charging from the comfort of your desk with the help of the BMW-connected app. 
Option 4: While Driving
Yes, it is possible to charge your BMW X5 Hybrid while driving. Want to know how? The regenerative braking technology makes it easier for the BMW X5 Hybrid owner to charge their cars even while driving.
Read Also>>5 Cause & Fix For BMW Emergency Call Malfunction
Things You Should Know While Charging BMW X5 Hybrid
It is essential to consider a few things when charging your BMW X5 hybrid. Why? This is because if you randomly attempt to charge your BMW X5 hybrid, you can't make the most out of it.  
Among a few critical factors, the very first thing that you should 
contemplate whether the charging cable is correctly connected to your car.  Then another thing you need to ensure is to lock the car once you connect the charging cable to the car.  
And once the charging is finished, you should unlock your car to pull out the charging cable. Likewise, ensure the charging table you use for the charger BMW X5 hybrid is well-performing and without defects. 
Read Also>>Why Is BMW Catalytic Converter Not Ready? [With Solutions]
How Much Does It Cost to Charge a BMW X5 Hybrid?
There is no one-line answer to this question. Ultimately, the cost of charging your BMW X5 Hybrid depends on where you charge it. For example, the charging cost at home isn't the same as at work. Similarly, the charging cost of the charging station will be different. 
In addition, the charging cost can vary depending on the region you live in. So, so much confusion, right? No worries. We can give the estimated cost range when charging your BMW X5 Hybrid. 
Let's say you have a 3.7 kW charger, and you need to charge your BMW X5 Hybrid 100% from 0%, and the battery size is 12 Kwh. Considering the fact of the United States, you may roughly pay $0.16 per 1 kWh of electricity. If your BMW X5 hybrid takes 5 hours to charge completely, you must pay around $1.56.
Now, charging your BMW X5 Hybrid for 7 days will cost you around $11. That's simple, is this?
Read Also>>6 Possible Reasons & Fix for BMW Charging Malfunction
Frequently Asked Questions 
At this point of our discussion, it's better to know what people question about charging the BMW X5 hybrid. Therefore, you might get some valuable information from this. 
What Happens When A BMW X5 Hybrid Runs Out Of Charge?
Even if your BMW X5 hybrid runs out of charge, you can still drive it. This is because, besides electrical charge, the BMW X5 can also run on diesel. So, if there is no charge, driving a car with diesel is possible. 
Should I Charge My Hybrid Every Night?
Not necessarily to charge your Hybrid every night. The charge of a BMW hybrid tends to last for a long time. Unless you have to drive a long way every day, it's OK if there is a charge remaining and you don't charge your car.
How Long Does It Take To Charge An X5 Plug-In Hybrid?
Let's say you want to charge from empty to full. In this case, it will take around 11 hours to fully charge a BMW X5 if you use a 3-pin plug-in. A 3.7 kW charger will take approximately 5 hours to complete the charging cycle if the battery size is 12 Kwh.
What Type Of Charging Plug Does BMW Use?
There are mainly two types of chagrin plugs used to charge the BMW. These are; type 1 plug and type 2 plug. Depending on your BMW model, the charging plug can vary. Sometimes, type 1 and type 2 charging plugs can be used as combined charging systems.
Read Also>>BMW X5 Engine Malfunction Reduced Power? (7 Reasons Why)
Conclusion
The BMW navigation system will help you find the exact location of the charging station from where you can charge your BMW X5. Besides you can also use BMW's ChargeNow app to find the nearest location of a BMW charging station.  
Going with the BMW charging Wall box at home will help you charge your car faster than a traditional socket. Plus, it can save your electricity bill as well. Thus it is one of the efficient BMW X5 Hybrid charging options. 
Regarding charging your car in BMW charging stations, ensure you carry an additional charging cable. You can use the additional chagrin cable if the charging station doesn't provide the charging cable.