Which BMW X5 Years To Avoid & Why? Problems Explained
There have been a lot of recalls and reports against the performance and longevity of different model years of BMW X5. That is why if you are planning to get a new or used BMW X5 SUV, it is better to know the vehicle's reliability in depth and about which years to avoid.
If said specifically, 2000, 2001, 2003, 2009, 2011, 2013, and 2014 BMW X5 years should be avoided while making a purchase. These years have been reported to have the maximum number of recalls, engine, and other issues, causing major performance degradation of the BMW X5 series.
So if you are planning to purchase this BMW model, you should go through this article until the end to get a heads up about which BMW X5 years to avoid and why.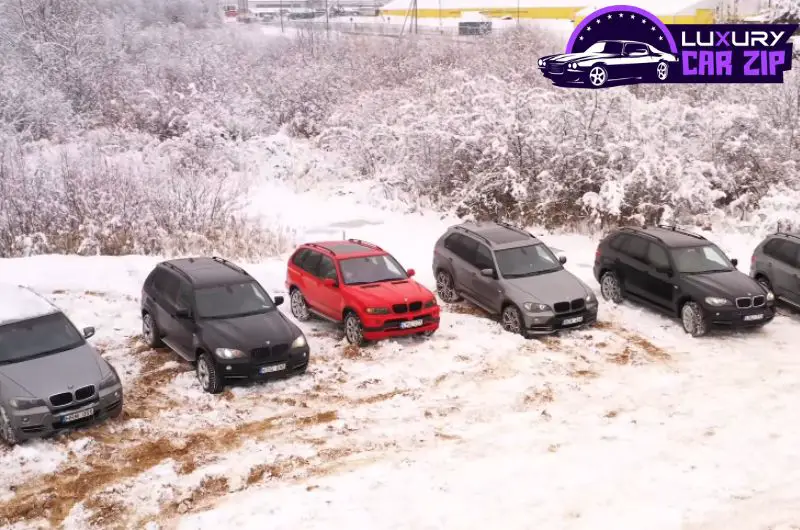 Which BMW X5 Years Should You Avoid?
The BMW X5 series was launched to deliver luxury while adventuring on and off-road. Since its first launch in 1999, four generations of BMW X5 are currently active on the road.
Due to its powerful engine and exciting features, you might want to get a hand on one of the BMW X5. However, it is important to remember that there are many potential car issues if you are unaware. 
Specifically when it comes to costly cars like BMWs that demand expensive servicing to run properly. Not to add that they break down significantly more frequently than other models. 
Therefore, knowing the potential issues and years to avoid while purchasing should be your top concern. Some common issues found in almost all generations of BMW X5 are as follows:
Interior water leakage due to finishing issues.
Gearbox failure
Different major and minor engine issues
Failing engine cooling system
Electrical appliances failing
Check out the following listing to ensure you avoid the model years while getting a used or brand new BMW X5.
| | | |
| --- | --- | --- |
| BMW X5 Generations | Model Years | Years To Avoid |
| First generation | 2000-2006 | 2000,2001,2003 |
| Second generation | 2007-2013 | 2009,2010,2011,2012 |
| Third generation | 2014-2017 | 2014,2015 |
| Fourth generation | 2018-present | 2018 |
Read Also>>4 BMW X5 Hybrid Charging Options That You Should Know
Read Also>>6 Possible Reasons & Fix for BMW Charging Malfunction
Years To Avoid From First Generation BMW X5 (2000-2006)
BMW X5 began its journey from the 2000 model and continued till 2006 as the first generation. 2000, 2001, and 2003 model years should be avoided from the first generation.
Issues With First Generation BMW X5
Firstly, many reports have been found regarding the engine's timing chain in these specific vehicles. Due to this, the engine stalled suddenly on the road, causing trouble for the driver.
Moving next, the head gasket of the engine breaks down after 60,000miles of driving. This resulted in coolant and engine oil leakage to the engine. Moreover, replacing the head gasket is one of the most expensive repair procedures for any engine.
Along with these, minor yet important issues such as coolant leakage from the radiator, power window, and thrust rod break are notable.
Years To Avoid From Second Generation BMW X5 (2007-2013)
Although most issues found in the first generation BMW X5 became fixed. But some newer problems were found in 2009,2010,2011, and 2012, making these years avoided while buying.
Issues With Second Generation BMW X5
The main issue with the second-generation BMW X5 is engine failure. Sudden engine stalling, no cranking, etc., were common and frequent in the 2009 to 2012 BMW X5.
It sometimes resulted in replacing the entire engine, which cost around $7000. Besides, the issues in BMW X5 were mostly irreversible, which made repairing and reconditioning almost impossible.
Most importantly, many fire-catching events were reported regarding the second-generation BMW X5, which is a matter of concern. Thus, it is better to avoid getting a second-generation BMW X5 at this time.
Another common issue was the low mileage. Compared with the engine features and quality, users experienced a very low mileage while daily commuting and highway riding.
This generation faced most recalls of BMW X5 sold units. From 2009 to 2012, a total of 54 recalls were recorded.
Read Also>>BMW X5 Engine Malfunction Reduced Power? (7 Reasons Why)
Read Also>>BMW Windshield Replacement Cost: All Models & Years Included
Years To Avoid From Third Generation BMW X5 (2014-2017)
From the third generation, BMW tackled the past issues with the BMW X5. Hence not many serious issues were found in the BMW X5 model years from 2014 to 2017.
However, you can avoid the 2014 and 2015 years as they showed multiple issues and increased the maintenance cost of the vehicles.
Issues With Third Generation BMW X5
It was very rare to find issues in the third-generation BMW X5. That is why the recalls were under the limit of 11 only from 2014 to 2017. 
These recalls resulted from high gas consumption, battery draining, EGR cooler leaking, DPF filter clogging, leakage in the coolant oil gasket, etc.
But most of these issues are easily repairable and easily replaceable. Therefore users reported fewer complaints regarding the third-generation BMW X5.
Years To Avoid From Fourth Generation BMW X5 (2018-present)
The fourth generation started in 2018 and is in production. Therefore, all users have a warranty for the model years under the fourth generation. 
Although none of the BMW X5 years since 2018 was caught with multiple major issues. As a basic rule, you can avoid the first production year, which is 2018 of the fourth generation, and get the latest model of BMW X5 for safety.
Should You Buy A Used BMW X5?
The BMW X5 is one of the best choices for luxury touring and adventuring under a budget. Even though many years of this series faced massive and fatal issues, including the engine but also proved to be a reliable vehicle.
You can get a second-hand or used BMW X5 after doing thorough research and inspection of the target vehicle. Moreover, you might use this article to avoid some specific years of BMW X5 from a different generation to get your most reliable use.
Read Also>>How To Check The BMW E38 Battery Is Recharging or Not?
FAQs.
You can refer to the following questionnaires to know more about the problems and related facts about avoiding some years of BMW X5 while getting or using one.
How many miles should a BMW X5 last?
A BMW X5 can provide smooth service within 150000 to 250000 miles. However, some trim levels and models vary in longevity due to engine size and other features. With proper maintenance and regular inspection, you can enhance the lasting period of this vehicle.
What Years BMW X5 Are More Fuel Efficient?
The third and fourth generations of BMW X5 are known to be more economical regarding fuel consumption. A lower-than-expected mileage has always been a major issue for the first and second-generation due to engine issues.
Is BMW X5 Expensive To Maintain?
The BMW X5 is one of the most expensive to maintain vehicles in the SUV segment. It is because the spare parts and labor charges are very costly. Moreover, this series of SUVs faces frequent engine, transmission, and coolant issues, which dramatically increases the maintenance cost.
How often does a BMW X5 need an oil change?
You should change the engine oil of the BMW X5, more or less driving 5000 to 7000 miles. However, the range and limit depend upon the driving style as well. For more rough usage, the oil should be changed before 5000 miles and vice-versa.
What type of gas does a BMW X5 take?
A BMW X5 engine should be fed with high-grade octane gasoline. You can use 95 or 97-grade octane for a smooth and powerful engine performance on your BMW X5. A low-grade octane such as the 87 is not recommended for BMW automobiles.
Conclusion
Like every other automobile on the road, the BMW X5 series also got some pros and cons. But if you are cautious and curious, you can avoid getting a vehicle with many issues that can be very costly to be reversed.
Now that you know which BMW X5 years to avoid and why, it becomes easier to shortlist and make up your mind for the buying process. 
We hope you find this article informative and take it as a heads up to avoid the wrong model year of the BMW X5, which could be troublesome for you in the future.