What Size Roof Rack For BMW X5 & How To Install?(Explained)
In this article you will learn what size roof rack for BMW X5 and how to install. Putting a roof rack is one of the most valuable things you can do with your car.  But knowing whether your car is compatible with the roof rack is important. And this is what most BMW X5 owners also want to know. You too? 
Can you put a roof rack on your BMW X5? Yes, you can. The roof rack is built using high-quality components. And it is designed to last longer, making it a great choice for those who want to keep their equipment safe and secure.
Moreover, I also found the roof rack installation process so simple; it hardly takes 5-10 minutes. And today, I will be sharing with you all you might need to know about the BMW X5 roof rack. Are you on the edge of your seat?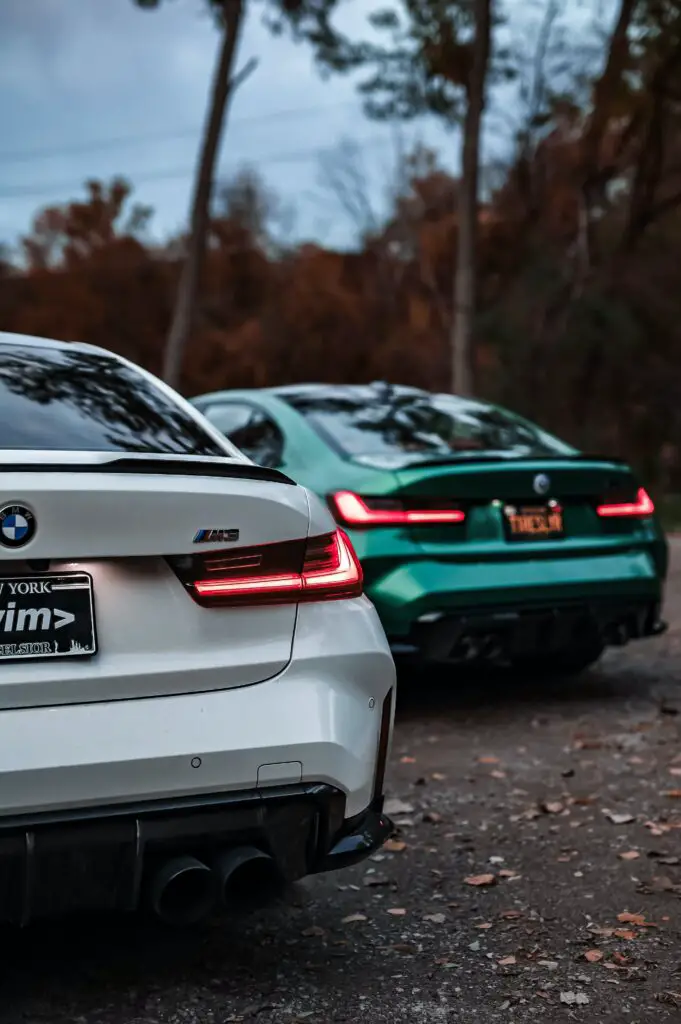 What Size of Roof Rack Is Compatible With BMW X5?
Before buying a roof rack, it is important to measure the roof size because some models may require a different size based on the type of accessories installed.
Additionally, most roof racks for a BMW X5 will be designed to carry a range of items, such as kayaks, bicycles, luggage, and other cargo. So, the dimension of the storage system also varies as well.
You can't apply the 'one size fits all' concept when installing a roof rack on your BMW. Generally, most BMW X5 models will be able to fit a roof rack that is designed specifically for that model.
Now, we will show you the possible dimensions of the 2022 BMW X5 roof racks and some storage systems. However, you will also find the same dimensions with other latest models of the BMW X5. 
| | | | |
| --- | --- | --- | --- |
| Type of Roof rack and storage | Compatible Model | Approximate Dimensions (Length x Width x Height), | Weight Capacity  |
| Roof rack base system  | X5 M550iX5 sDr40iX5 xDr45eX5 xDrive40i | 59.1 x 37.8 x 6.6 in | 165 lb |
| BMW luggage rack | X5 M550iX5 sDr40iX5 xDr45eX5 xDrive40i | 48 x 33.1 x 5.1 in | 220 lb |
| BMW 320 liter roof box | X5 M550iX5 sDr40iX5 xDr45eX5 xDrive40i | 75.2 x 25.2 x 15.7 in | 100 lb |
| BMW 520 liter roof box | X5 M550iX5 sDr40iX5 xDr45eX5 xDrive40i | 92.5 x 37 x 16.1 in | 154 lb. |
| BMW 420 liter roof box | X5 M550iX5 sDr40iX5 xDr45eX5 xDrive40i | 75.2 x 25.2 x 15.7 in | 110 lb. |
Note: The dimensions of the roof racks and the storage might differ based on the manufacturer. 
How Do You Install a Roof Rack on a BMW X5?
You can install a roof rack on your BMW X5 without prior knowledge and previous experience. Here, I will show you the installation process of the BMW X5 roof racks with both roof rails (raised rails mount) and without roof rails. 
First, you will see the installation process of roof racks where raised rails are mounted on your BMW X5 series car. 
Step 1: Clean the Roof Rails Before Fitting the Roof Racks
You can gently use a brush or a cloth to clean the roof rails. This will help you attach the roof racks firmly to the roof rails. 
Step 2: Mount the Roof Racks
Now, you need to gradually mount the two roof racks. To mount the front roof rack, make sure you first check the installation position on the user manual. You can also get additional information from the sticker on the foot of the roof rack to get some idea about the installation process.  
Step 3: Turn the Hand Wheel on the Support Foot
You need to turn the handle wheel anti-clockwise until the fastening claw is opened. 
Step 4: Fit the Front Roof Rack
Here, you have to fix the first roof rack on the front side of your BMW X5. Before that, ensure you position the roof rack exactly on the marking of both roof rails. 
Step 5: Turn the Hand Wheel to Fasting the Claw
Once you place the roof rack, simply turn the hand wheel clockwise by hand until a clicking noise signals the tight-fastening claw. Press the hand wheel further in to lock it. 
Step 6: Put the Cover of the Hand Wheel
Now, put the cover of the hand wheel and lock it with a key. You will get the key with the roof rack. 
Step 7: Follow the Same Procedure to Fit the Rear Roof Rack
To place the real roof rack, you should follow the steps from step 4. 
Here, I will show you how to install the roof racks if no raised rails are mounted on your BMW X5. 
Step 1: Drive Paint Remover Screw
What exactly you need to do is to drive the paint remover screw in and out of every thread in the roof gutter. You can use a specialized torque range to do the task.
Step 2: Adjust the Support Feet of the Roof Racks
To do so, you need to slide back the cover strip of the roof rack and loosen the screw on the rails. This will adjust the roof racks' support feet with the carrier tube's width.
Step 3: Position the Front Roof Rack
Simply place the front roof rack by positioning its bases into the gutter on both sides. 
Step 4: Drive One Fastening Screw Into the Thread of the Vehicle Roof Gutter
Take time and gently fasten the screw on both sides of the roof rack's support feet. Use the same torque wrench in this case as well.
Step 5: Tighten the Screw on the Top of the Roof Rack
Using, again, the torque wrench, you should tighten the screws on the top of both sides of the roof racks. Until you hear a clicking sound, you must continue to tighten the screw. 
Step 6: Follow the Same Process to Install the Rear Roof Rack
Now, you need to rewind the steps to mount the rear roof rack on your BMW X5. That's it.
Why Should You Remove A Roof Rack From BMW X5 When Not In Use?
Now my point is, what is the need for having a roof rack on your BMW X5 series car when it is not in use? Does it boost your engine performance? No. Does it help you have a comfortable drive? No. So, what? 
Nonetheless, having a roof rack on your BMW X5 when not in use has some drawbacks. If there is a roof rack on your BMW X5, it is supposed to create resistance against the air when you drive your car. And this ultimately causes the engine to work hard to let the vehicle move.
Do you know what this means? This impacts your engine performance. Additionally, a roof rack has some weight, no matter what. And this extra weight can also create disturbance for the engine and causes extra strain on your car's body parts.
So, we can't figure out any benefit of roof racks on your car. Removing the roof rack is better when you don't need to use it for a long time.
What Happens If You Put Too Much Weight On A BMW X5 Roof Rack?
Last time, I was on vacation and on the way to a resort a few miles from where I live. It was a good experience until I had to drive my car to the fuel station to fill the fuel pump. 
I was not getting the expected fuel mileage that I was supposed to get with my BMW X5.  
After so many attempts to find the cause behind this extra fuel consumption, I found the extra load that I put on the roof rack of my BMW X5 caused the issue. Unexpected, but true.
So, the roof rack can help you carry the extra load. But this doesn't mean you put all the world's burden on it. I realized this, somehow!
Moreover, regarding BMW X5 roof racks, there is a permissible weight capacity set by the manufacturer, which is roughly about 75kg. If you go beyond this range, there are issues like poor fuel economy and engine performance. 
In some cases, putting too much load on your BMW roof rack can cause damage to your car's roof. And it is supposed to make sense, right? And issues like accidents can occur if there is too much weight on the roof rack. 
It will be so unexpected. So, my suggestion, and I hope the experts will agree with me here, is to put only a little load. If you have to, a word to the wise,  don't overload. I know you want to have a safer vehicle. 
Frequently Asked Questions
Do you want to know what people mostly ask regarding BMW X5 roof racks? Then, you will find this section helpful as we are supposed to answer the questions here.
How Much Does It Cost to Put Roof Racks on Your BMW X5?
The installation cost of putting roof racks on your BMW varies depending on the roof rack type. However, it might cost you anything between $250-$400. Plus, if you hire a professional, you must spend a few more dollars. 
How Fast Can You Drive Your BMW X5 With a Roof Rack?
Depending on what you carry on the roof rack and the road you tend to drive your BMW X5, your car's speed shouldn't cross 80-90 MPH. Driving your car too fast and having roof racks can damage the roof and bring the chances of accidents. 
Do Roof Racks Hurt the Gas Mileage of Your BMW X5?
When you put roof racks on your BMW X5, you'll notice a slight decrease in gas mileage. This happens because the roof racks have extra weight and create resistance against the wind, so the engine tends to generate more power.
Do Roof Racks Damage Your BMW X5?
Putting roof racks on your BMW X5 is good as it generates more space. There's nothing wrong with it. If you're careful enough about the weight you put on the road and your car speed having the roof racks on, it won't bother your car. 
How Much Weight Can You Put On Top of a BMW X5 Roof?
You can put a maximum of 75 kg weight on the top of a BMW X5 roof. Don't try to put more than this maximum permissible load. Otherwise, there are chances of getting your car damaged.
Conclusion 
Make sure you choose the appropriate roof racks for your BMW X5 series car. There are different roof racks available on the market for BMW X5. You should select the roof rack depending on what you are more likely to carry. 
In addition, fit the roof racks properly because unfit roof racks can damage your car when you put a load on them.
As the installation process is pretty much straightforward, you can install the roof racks independently. I followed the user guide and a few Youtube videos and completed the task of roof racks with a lot of ease. If you find it hard to install the roof racks on your own, you can go with the expert.